NOW THAT'S CHRISTMAS-ING!
Virgin customers can win epic prizes every day up until Christmas including a trip to Richard Branson's safari lodge
Some say a star shines brightest atop their Christmas tree. Some prefer a fairy. But Virgin Media have trumped us all and truly put the camp in Christmas with Drag Queen Cheryl Hole at the throne. A 'Giftmother' like no other, Cheryl dazzles as she reveals a Hole lotta prizes from across the Virgin family. Cruises, a year's supply of wine and even a trip to Richard Branson's safari lodge are on the (Christmas) cards, alongside 22 additional epic wins, with the chance for one customer to take the whole lot on December 25th.
Adult advent at its finest!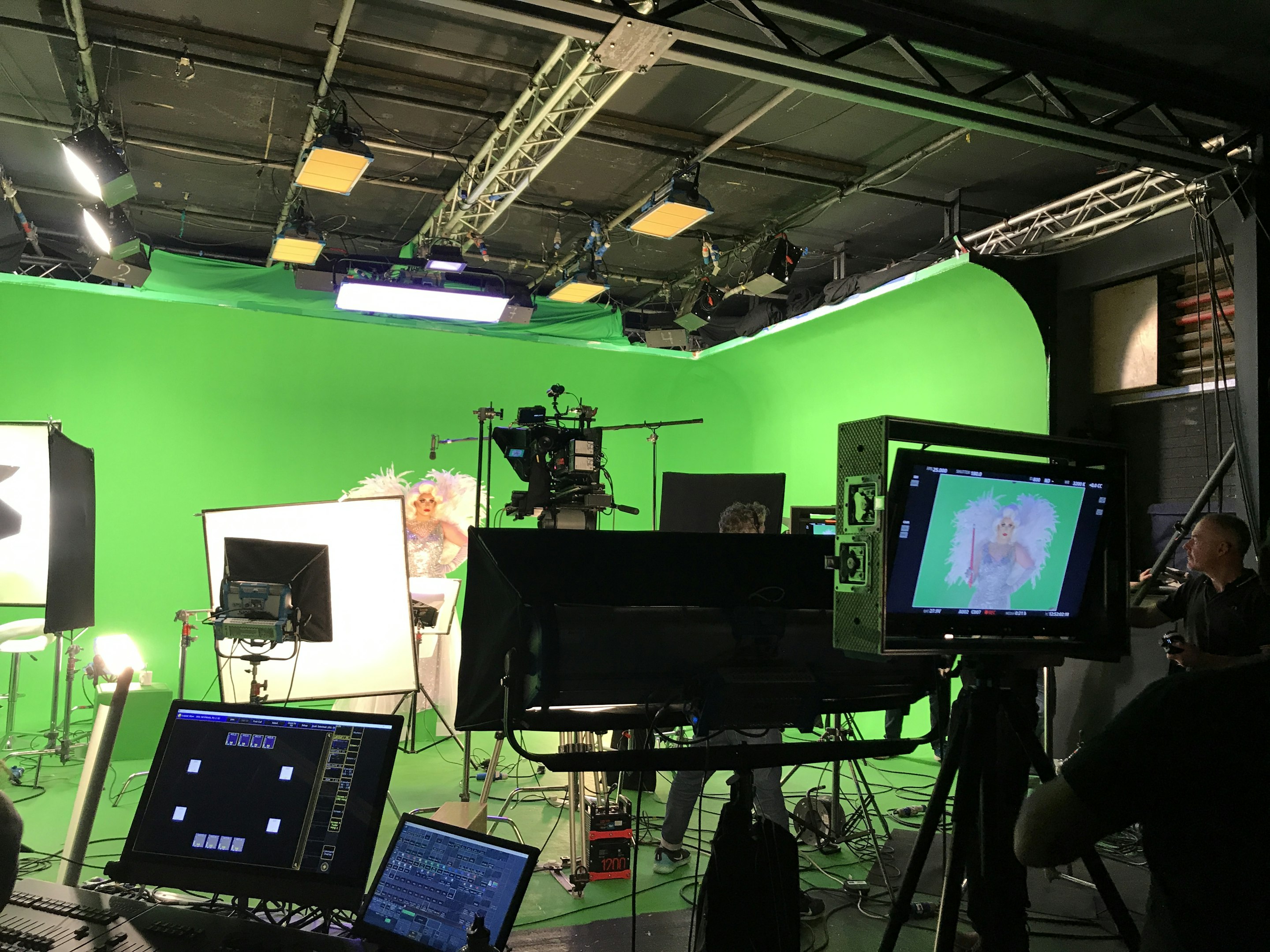 The campaign, devised by RAPP, was directed by Simon Levene in collaboration with production company Rock Hound and post-production house, Big Buoy. "I braced myself for many a sleepless night when I accepted the project", Simon laughs. "Luckily, agency, production and post went forward into battle as a real team and we had fun. RAPP's choice of spokesperson in Cheryl Hole was a masterstroke and Big Buoy's CG team brought the Virgin swirl to life, creating and developing the way the brand asset and its particle system moves and interacts with the Christmas elements. On set, the team worked tirelessly, utilising the Astera tube lighting system to create an in-camera light effect that would mimic the movement of the swirl around the tree and through its environment."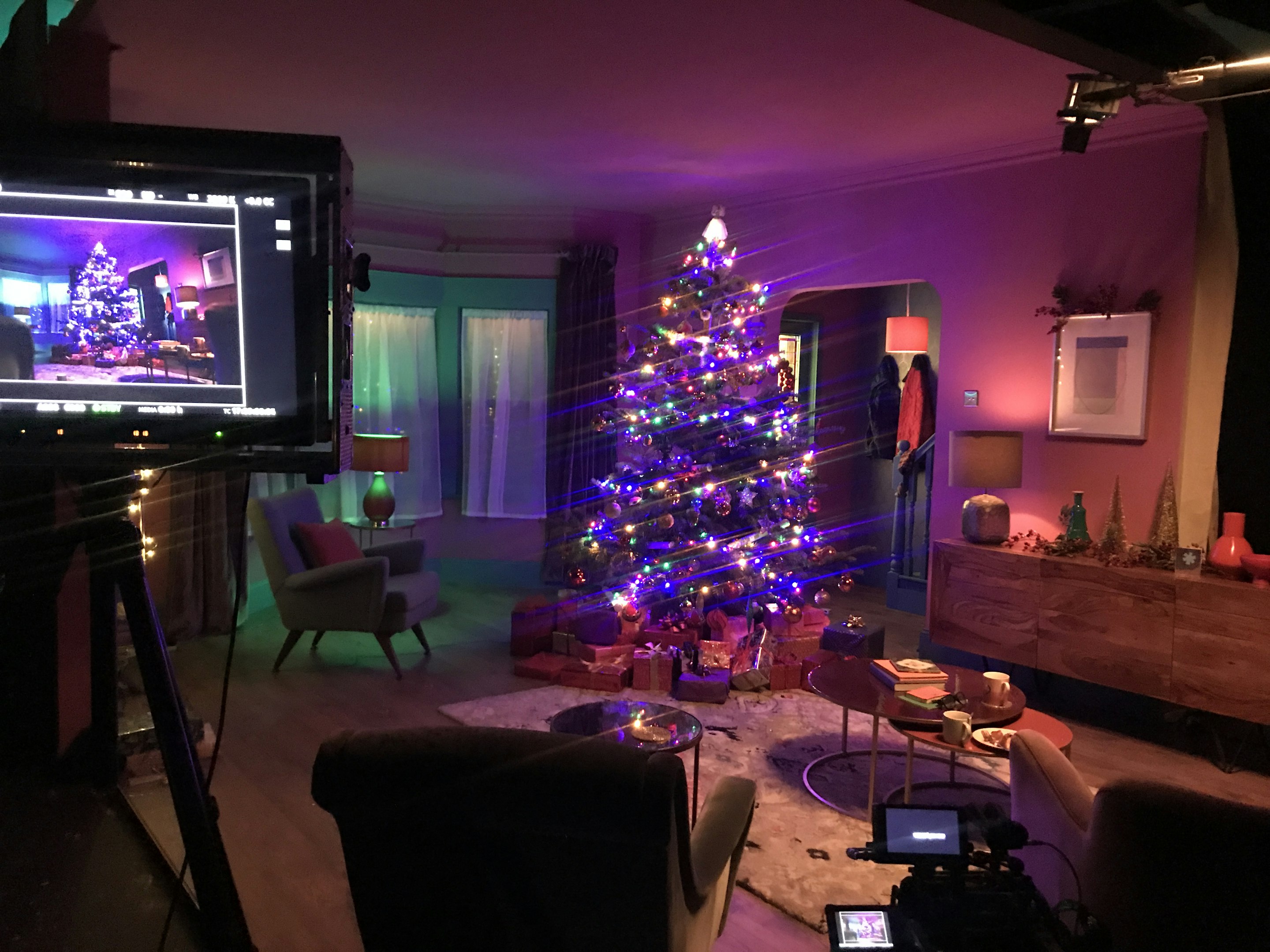 Big Buoy VFX Supervisor, Tim Davies, adds, "With such a tight turnaround, it was great to be involved at script level and to offer up ideas from the outset. We pre-viz'd much of the work in Flame and CGI with Simon and Adam (Creative Director) at RAPP, so we went into it with a crystal-clear set of VFX requirements. The hero of the shoot though was undoubtedly Cheryl, who endured standing on a green screen box for hours on end while delivering really great performances!"
Big Chop editor, Shaun Gardiner was also present on set to get ahead of the edit, whilst the VFX team got started on green screen matting/rotoscoping right away, feeding the CG team the back plates they needed.
"There were a few edit changes along the way", Tim continues, "but all in all it was a pretty smooth operation. Final look development and the CGI swirl animation followed within days, so we were in a good place for Jonny (Tully) to grade pretty quickly."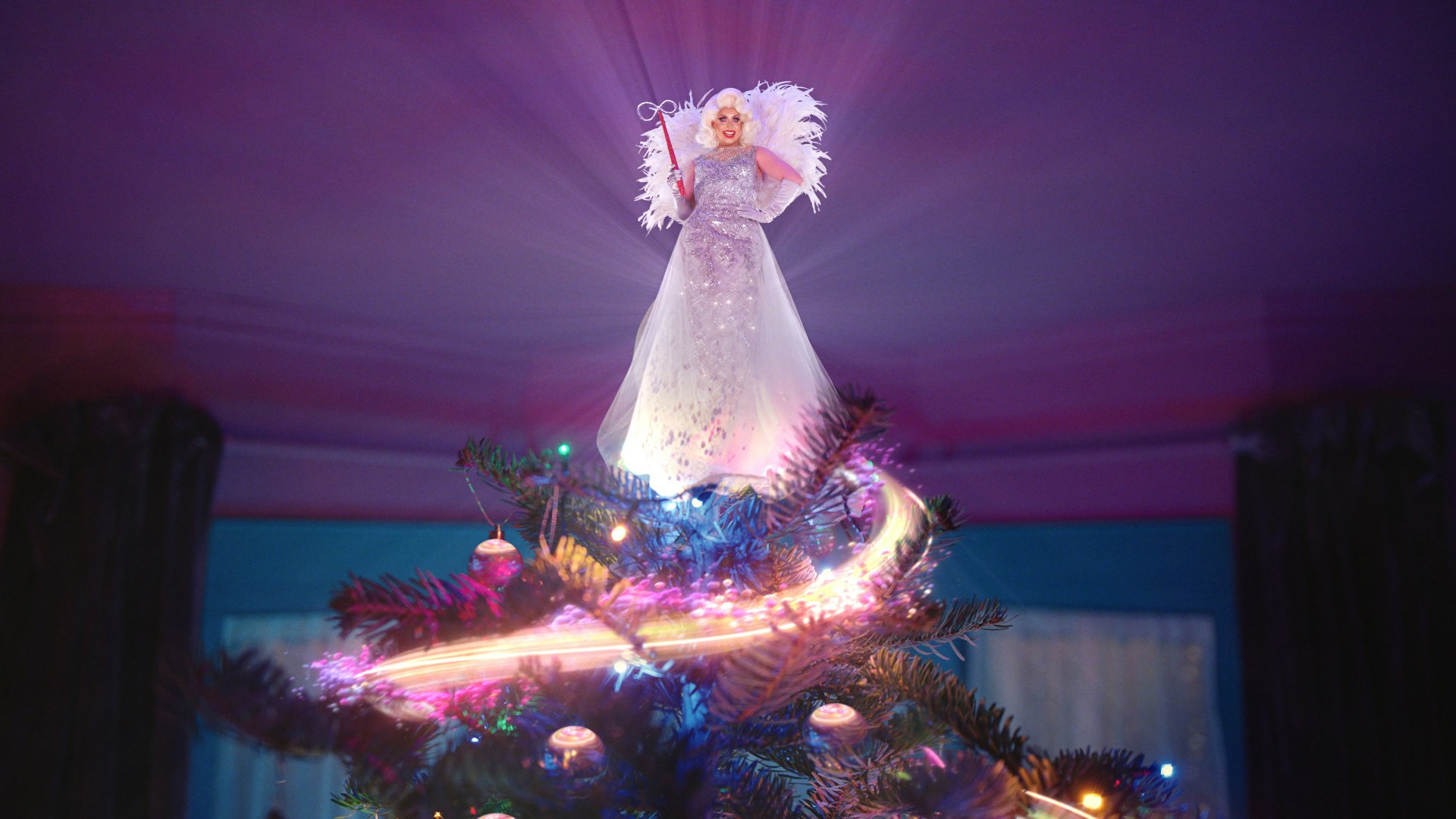 Meanwhile, Big Kahuna's Michalis Anthis got the jingle bells jingling. "The project was fun and unpredictable with an exciting, creative and collaborative attitude of 'Why not? Let's try it!'", he says.
"The challenge lay in composing something festive without it sounding too 'Christmas-y'. I knew from the beginning something bespoke was going to be the best approach, so I crafted a piece around Cheryl's dialogue. A variety of tuned and un-tuned percussion, choirs, strings, brass and sound design all get to work in the background, interacting with Cheryl and the visuals. Sleigh bells to introduce Yello's infamous 'Oh Yeah' track at the end were another fun experiment that I am very happy to see made it into the final mix!"
"Client feedback kept us on our toes", concludes Tim, insisting that the challenges they faced along the way lead them to a better outcome, whilst Simon wraps with a final shoutout to Rock Hound and Big Buoy for holding his hand "through each and every step of the way."
Credits:
Agency: RAPP
Creative Director: Adam Rolfe
Producer: Chiara Trecchi
Head of Production: Stephanie Hottlet
Production Company: Rock Hound
Director: Simon Levene
Producer: James McLaughlin
Executive Producer: Lauraine Bhuglah
Edit Company: Big Chop
Editor: Shaun Gardiner
Post-production Company: Big Buoy
Lead Flame/VFX Supervisor: Tim Davies
Flame Artists: Richard Russell, Emir Hasham & Lem Lawrence
Colourist: Jonny Tully
CG: Keith Rogers, Hamish Logie & Hannah Stanczyk
Executive Producer: Jenna Le Noury
Producer: Rosanne Crisp
Sound Company: Big Kahuna
Sound Design/Mix: Michalis Anthis